Adreanaline
Only the brave
Quad e trekking per scoprire sentieri ancora inesplorati sull'Etna, al galoppo tra le imponenti Gole del fiume Alcantara, snorkeling tour nella suggestiva Isola Bella di Taormina, le avventure sportive all'aria aperta sono parte integrante di una vera vacanza a Terre del Cardinale. Ti aiutiamo a costruire una vacanza all'insegna del divertimento.
Tutte le attività devono essere prenotate prima dell'arrivo, per garantire disponibilità di posti e regolare svolgimento.
Mountain
Scopri il vulcano Etna
Quad adventures
Vuoi andare alla scoperta del vulcano Etna tra profumi e paesaggi lavici, mantenendo il brivido dell'avventura e la voglia di esplorazione?? Possiamo organizzare per te una escursione in quad che passa tra le nere colate di lava del 1865 e del 1923 tra secolari pinete e boschi di betulle. Il quad tour è adatto sia ai principianti che ai professionisti e viene sempre effettuato in piccoli gruppi. Questa escursione ti farà scoprire il vulcano in un modo avventurosa e adrenalinico. Più di 3 ore nella natura con un pranzo in rifugio di montagna tra rocce tra i profumi di resina e ginestra.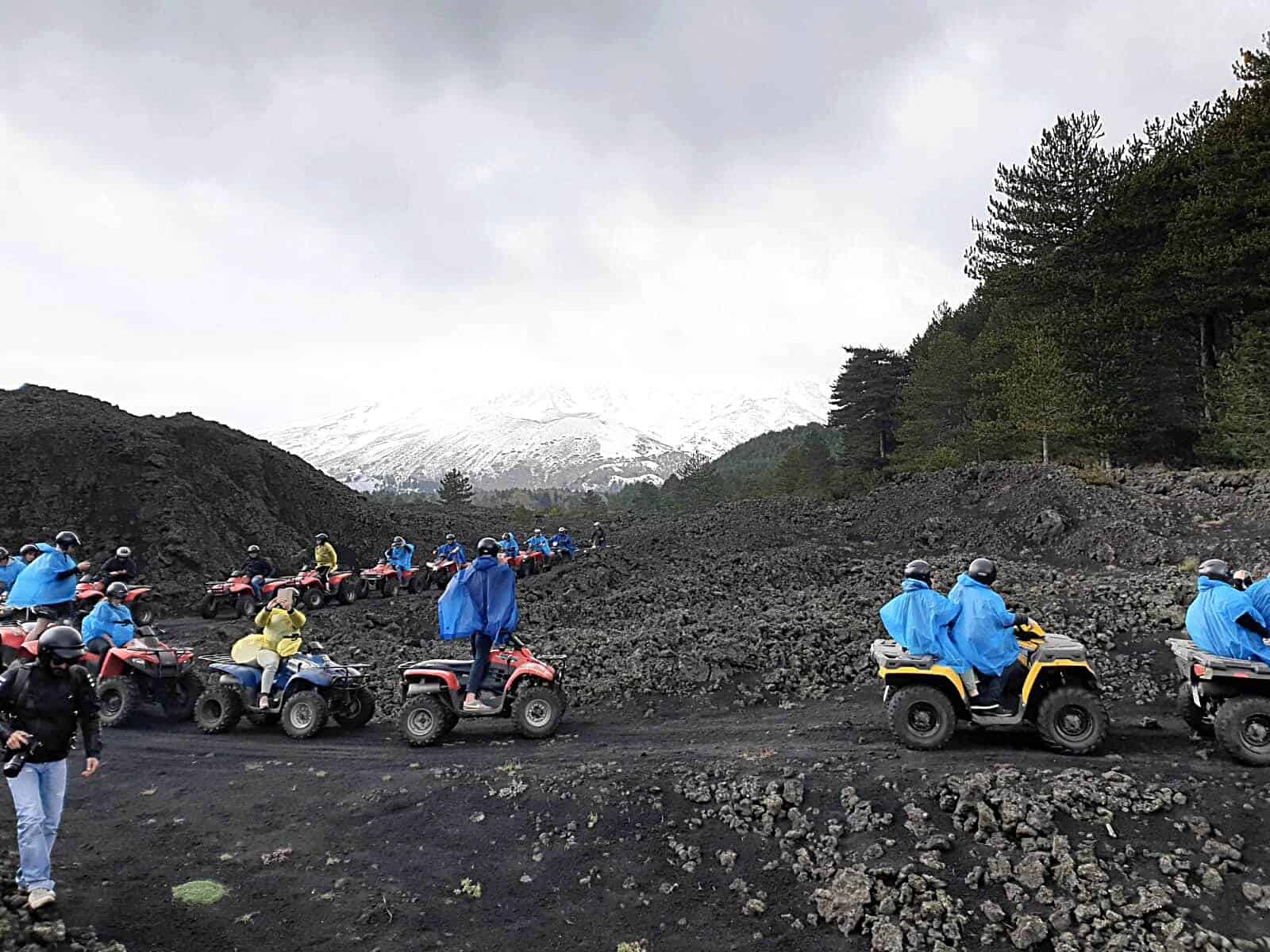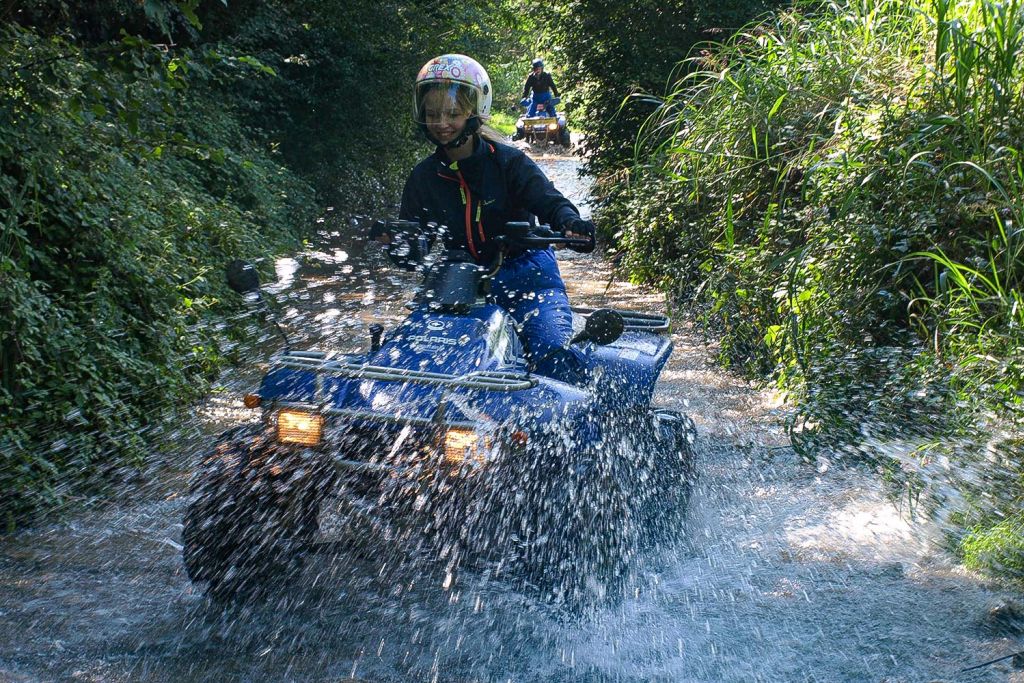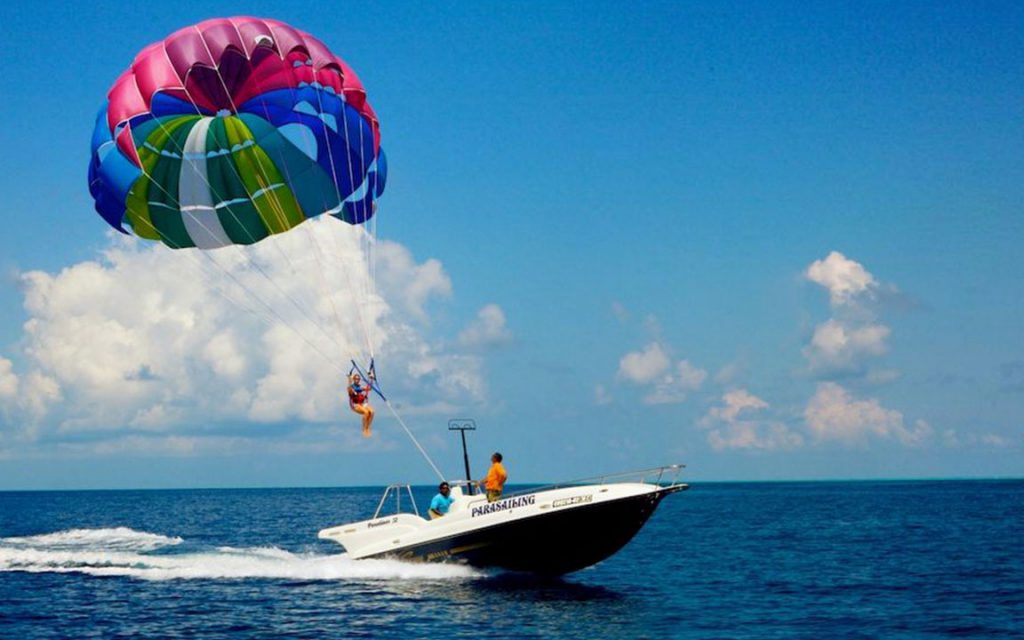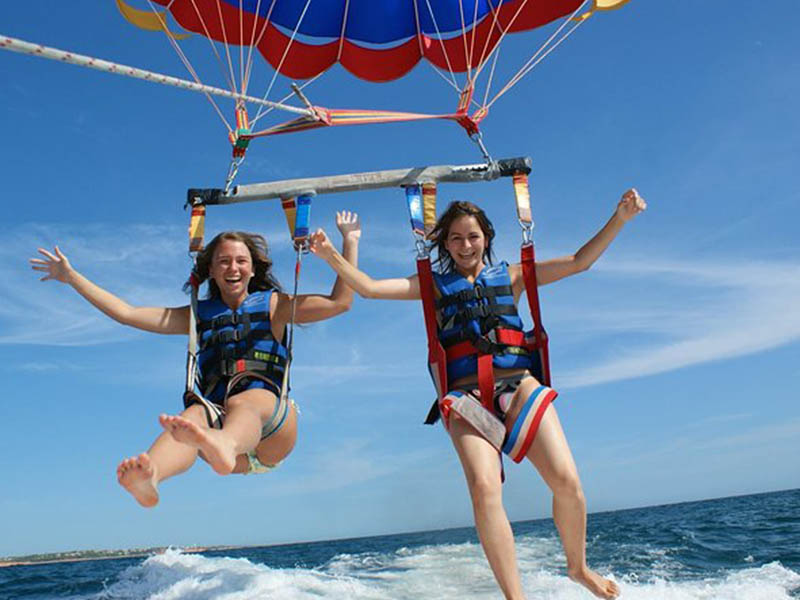 Sky
Vola fino a 100mt di altezza
Parasailing
Basta chiedere e cercheremo di farti scoprire anche l'emozione di volo. Sia il decollo che l'atterraggio avvengono direttamente dalla barca. Indosserai l'imbracatura che ti aggancia al parapendio, giusto il tempo di contare 3 2 1 e sarai già in aria a goderti lo spettacolo. Sarai travolto da mille sensazioni, e da una fortissima emozione. Potrai godere di una vista mozzafiato della Baia di Taormina e Giardini Naxos durante tutta le stagione estiva (da maggio a fine settembre) è possibile vivere questa fantastica esperienza di volo in parasailing. Questo volo parafly a Taormina, può essere fatto anche in tandem (due persone alla volta o due bimbi e un adulto), così da offrire alle coppie la possibilità di divertirsi assieme e ai genitori di accompagnare il proprio figlio in un'avventura che vi lascerà con il sorriso sulle labbra.
Country
Emozioni in sella
Passeggiate a cavallo
Se sei un'amante delle passeggiate a cavallo chiedici e organizzeremo per te qualcosa che dimenticherai difficilmente. Dal semplice tour nelle campagne circostanti o una cavalcata sulla spiaggia di Recanati fino alla risalita della foce del Fiume Alcantara. Un tour per gli amanti della natura, dove, da una lato abbiamo il mare blue e spumeggiante e dall'altro la maestosa Etna. Durante il periodo estivo in Sicilia fa molto caldo quindi le passeggiate cavallo si svolgono nelle ore più fresche. L'intera esperienza vi regalerà un'emozione unica e indimenticabile.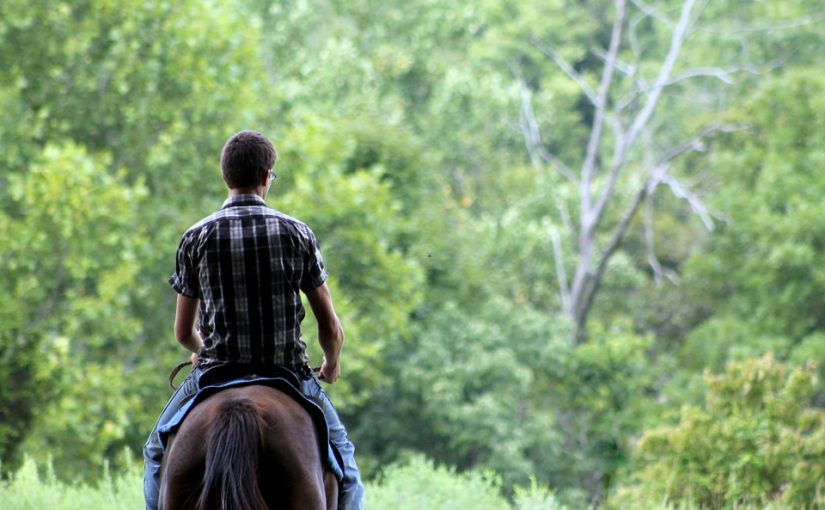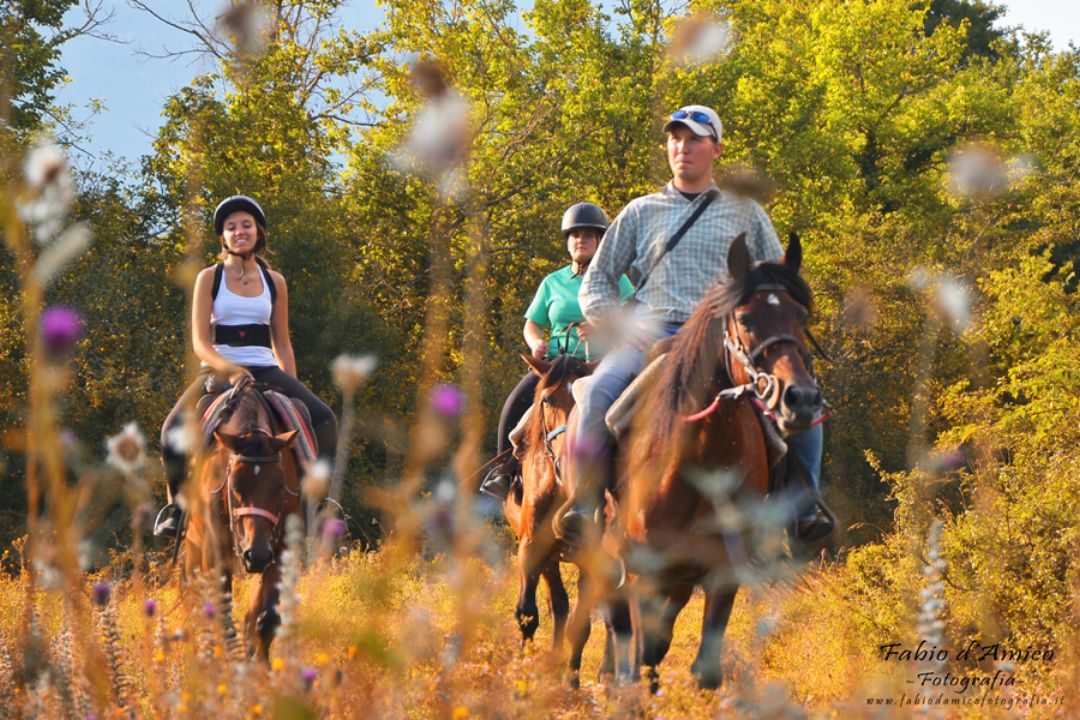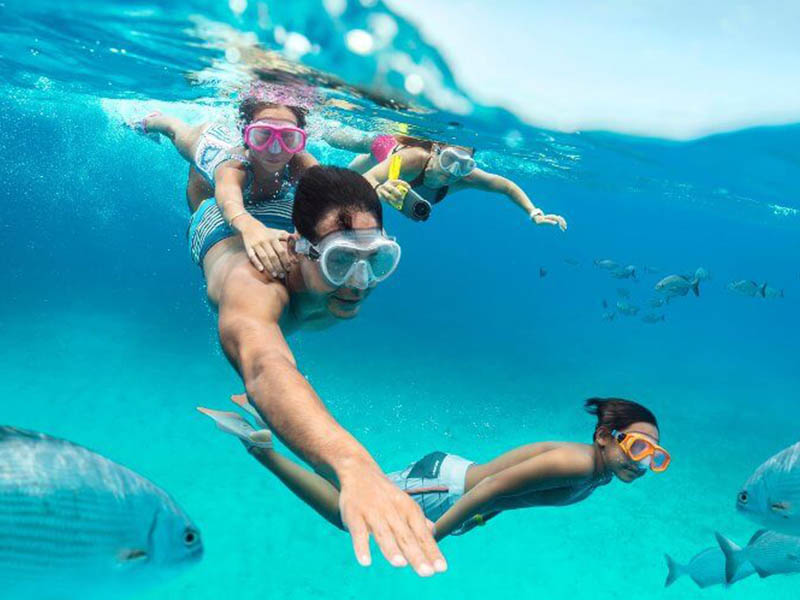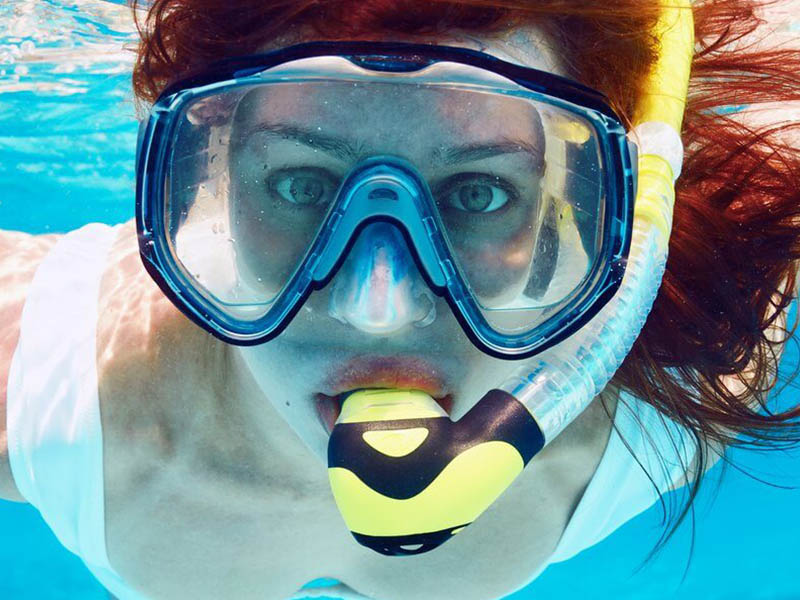 Deep
Into the blue
Snorkeling
Il parco marino dell'Isola Bella di Taormina è una delle meraviglie della Sicilia orientale, le sue rocce calcaree bianche ricoperte di vegetazione mediterranea e i fondali ancora incontaminati offrono uno scenario mozzafiato dove poter fare snorkeling alla scoperta di stelle marine e branchi di pesci colorati che popolano la riserva. Ammirare la famosa Grotta degli innamorati e i coralli arancioni attaccati alle pareti delle rocce, immergersi nel Parco Marino dell'Isola Bella, è un'esperienza entusiasmante.
Water
Scivola tra i canyon del fiume Alcantara
Body rafting e River Trekking
Il canyon delle Gole dell'Alcantara rappresenta una delle principali attrattive naturalistiche della Valle Alcantara: scoprirlo attraverso una strepitosa escursione di Body Rafting e River Trekking è un'esperienza intensa e ricca di divertimento assicurato L'avventura comincia con un'escursione di river trekking in un tratto di fiume incanalato in un'imponente gola di basalto alta più di 30 metri per ultimarsi con la discesa tra lunghi scivoloni nella roccia, piccole cascate e spumeggianti rapide del fiume. L'escursione di Body Rafting alle Gole Alcantara si svolge a piccoli gruppi in maniera che le guide fluviali abbiano la possibilità di seguire tutti i partecipanti e svolgere un'avventura in sicurezza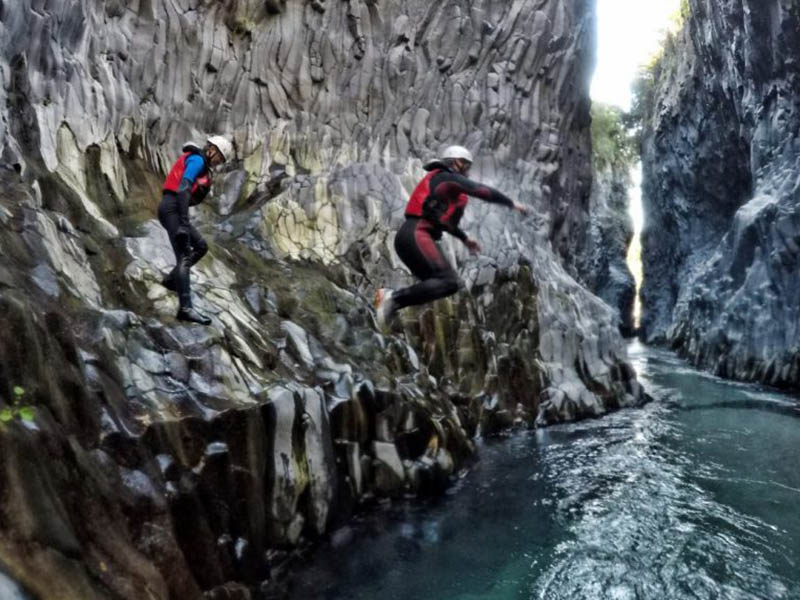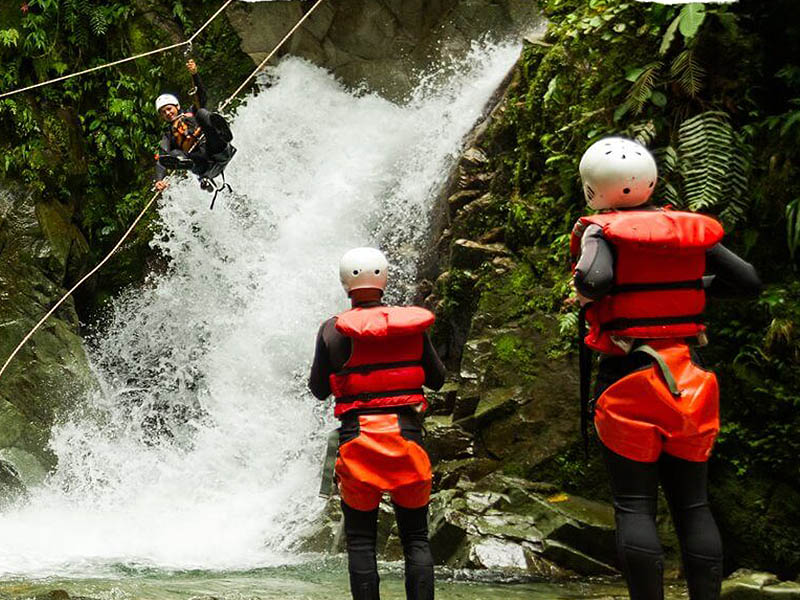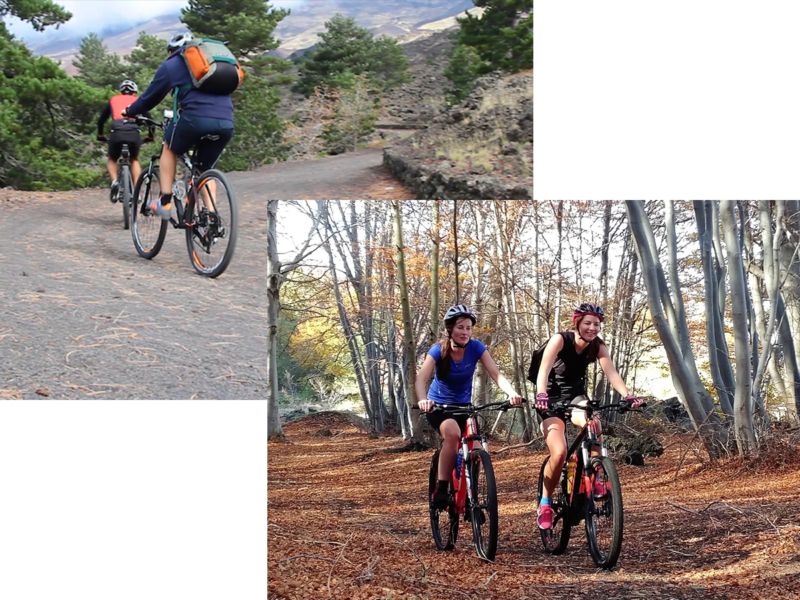 Mountain
Off-road sul vulcano
Giro dell'Etna in Mountain bike
Avventuroso percorso che si snoda lungo strade off-road del sottobosco dell'Etna, ricco di adrenaliniche discese downhill tra fitti boschi con alberi alti trenta metri, panorami mozzafiato, distese di lava sconfinate e crateri vulcani. L'avventura in MTB continua su una delle strade più belle del vulcano, la Strada Statale Mareneve (riconosciuta dal National Geographic tra i 70 percorsi più suggestivi da percorre con la bici). Passando tra alcuni borghi caratteristici dei paesi etnei e vecchie ferrovie dismesse, arriveremo alle famose Gole Alcantara, meta imperdibile per chi visita la Sicilia. Qui faremo una sosta per vedere le Gole e scattare qualche foto, per poi proseguiremo la nostra escursione lungo il fiume fino ad arrivare nella splendida spiaggia di Giardini Naxos.
---
Travel safe during COVID-19
It has always been, the safety and security of our guests and team members remains our highest priority.
We take great pride in maintaining the highest standards of cleanliness and hygiene. In response to the coronavirus, we have taken additional measures developed in consultation with global and local public health authorities to make our cleaning and hygiene protocols even more rigorous:
Our teams are receiving ongoing briefings and enhanced operating protocols.
We increase the frequency of cleaning our public areas
We have increased the deployment of antibacterial hand sanitizers. At Terre del Cardinale, we believe it is in challenging times like these that the power of hospitality is needed most of all.