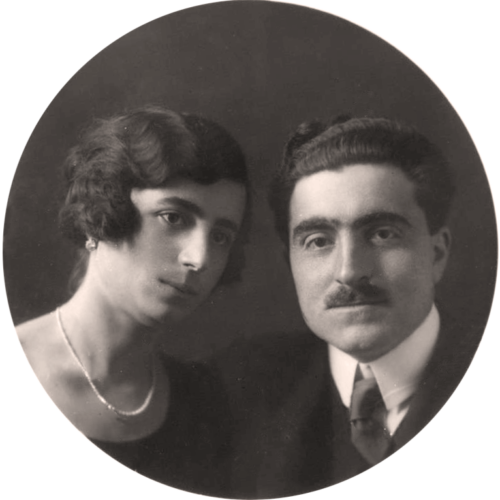 La nostra storia comincia più di 200 anni fa quando il nonno di mio padre, grande appassionato di buon vino,  volle comprare questo latifondo di proprietà di un noto  cardinale catanese. In realtà all'epoca la proprietà  era abbastanza inospitale ma con  un piccolissimo  vigneto ,"u cugnu", che in Siciliano significa "l'angolo" appunto perché era un lembo di terra nascosto con poche vecchie viti che regalavano  un vino pregiatissimo. Nel 1938 il padre di mio padre, nonno Matteo,  fece costruire una bellissima casetta proprio nel cuore dell' agrumeto che volle regalare alla sua sposa, nonna Matilde, per ringraziarla di aver finalmente messo al mondo il tanto desiderato figlio maschio, Francesco Fichera, mio padre.  L'impronta più imponente sull'azienda l'ha data proprio lui che  ha fatto di Terre del Cardinale il secondo grande progetto della sua vita. Grazie al suo impegno, alla sua determinazione e alla cura giornaliera, la nostra azienda è cresciuta negli anni affermandosi sul mercato della produzione agricola, interamente artigianale  e da qualche anno anche dell'ospitalità.
Dalla ristrutturazione degli antichi magazzini di stoccaggio della frutta, sono nate le nostre "Country Suites" di cui ci occupiamo personalmente, prendendoci cura di tutti gli ospiti che ci vengono a trovare e che desiderano condividere con noi, la nostra storia fatta di amore, di uomini e donne, per la terra.
Matteo eredita da nostro padre l'amore per la natura ed intraprende con coraggio questa nuova avventura occupandosi delle varie lavorazioni agricole e della riqualificazione e gestione dell'azienda.
Io, Matilde, mi occupo della gestione della struttura ma soprattutto dell'accoglienza . Cerco di far sentire i nostri ospiti " a casa" e li aiuto a trasformare una vacanza in una esperienza indimenticabile. Oggi a Terre del Cardinale continuiamo a portare avanti la tradizione di famiglia dove passione e dedizione, sono gli elementi principali della nostra quotidianità.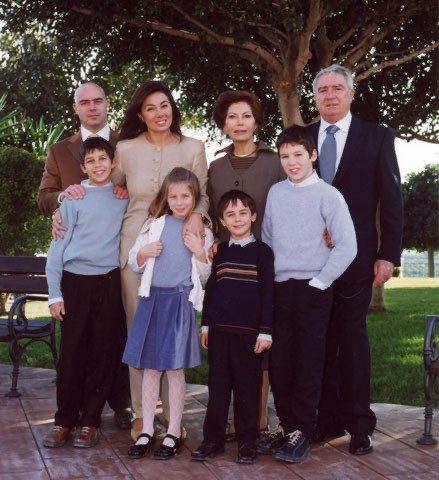 "L'unico modo per fare un buon lavoro è amare quel che fai. Se non hai ancora trovato ciò che fa per te, continua a cercare. Non accontentarti. Come per tutte le questioni di cuore, saprai di averlo trovato quando ce l'avrai davanti."
Steve Jobs
---
Travel safe during COVID-19
It has always been, the safety and security of our guests and team members remains our highest priority.
We take great pride in maintaining the highest standards of cleanliness and hygiene. In response to the coronavirus, we have taken additional measures developed in consultation with global and local public health authorities to make our cleaning and hygiene protocols even more rigorous:
Our teams are receiving ongoing briefings and enhanced operating protocols.
We increase the frequency of cleaning our public areas
We have increased the deployment of antibacterial hand sanitizers. At Terre del Cardinale, we believe it is in challenging times like these that the power of hospitality is needed most of all.